Project Management Software in Singapore
Construction companies face a lot of challenges in today's competitive market. As the industry is changing rapidly, it can be hard to keep up with the changes, let alone stay ahead of them. Companies need to be able to adapt quickly and efficiently, especially when many projects are being done at once. With so much going on, how can you make sure that everything runs smoothly? It is thus more important than ever before to have a strong project management system in place. With the right software, you can manage your resources and deadlines more effectively and come out on top of the competition.                    
At the service of Singapore's local construction industry, Yonyou strives to provide versatile and powerful solutions for industrial prosperity. Our wide range of project management solutions includes Contract Management, Subcon Management, Procurement Management, Asset Management, Onsite Management, HR Management, Admin Management and Finance Management.
Features of Our Project Management Software
Digitalization
Seamless dissemination and information capture prevent data loss and resource-wasting.
Integration
Integration of operation and business for better decision making
Communication
Internal and external information exchange by web or mobile makes communication unimpeded.
Knowledge Transfer
Transfer experience and knowledge among employees by archiving official documentation, project profiles, operational records and publications in hierarchical tree-structure.
---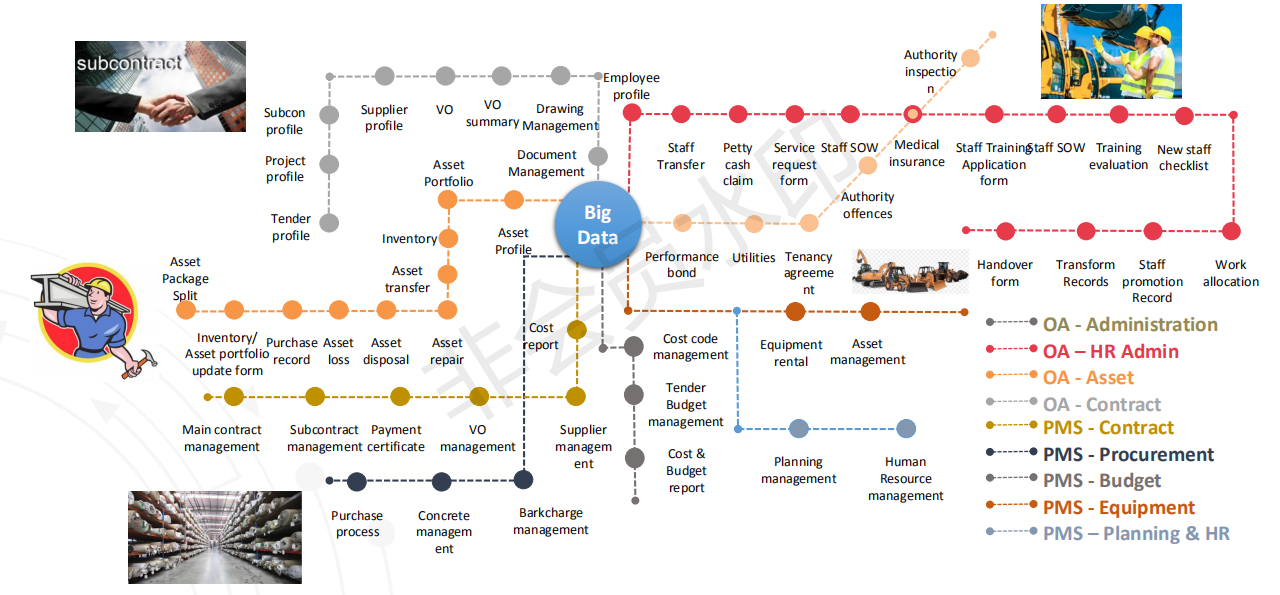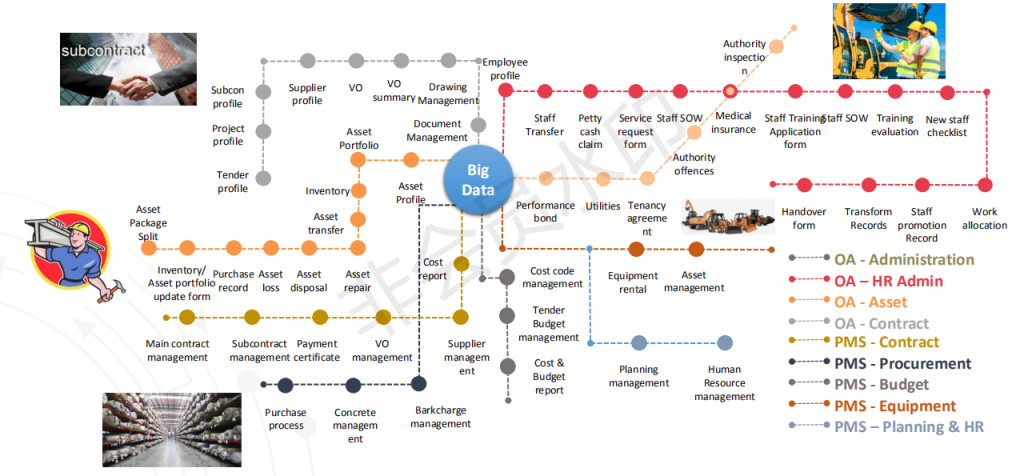 Get in Touch
With over 30 years of expertise, Yonyou is a leading enterprise management solutions provider for project management solutions and more services in Singapore and the Asia Pacific region. Whether it is to streamline your company's procurement processes or to better facilitate the entire employee lifecycle in construction projects, explore how Yonyou can customize our solutions according to your needs and demands. Our solutions can also be integrated with your existing software so you can leverage on our products quickly. To get started, feel free to reach out to us for more information.