YonSuite 
---
The All-in-One Cloud solution for small & growing businesses. 
Designed based on a cloud native architecture, YonSuite provides growing enterprises with a unified platform encompassing Marketing, Manufacturing, Procurement, Financial, Human Resource and Office Automation, to support global business operations. By ensuring an enabling environment for digital development, YonSuite helps enterprises achieve customer-centric, data-driven and real-time operations and easy management.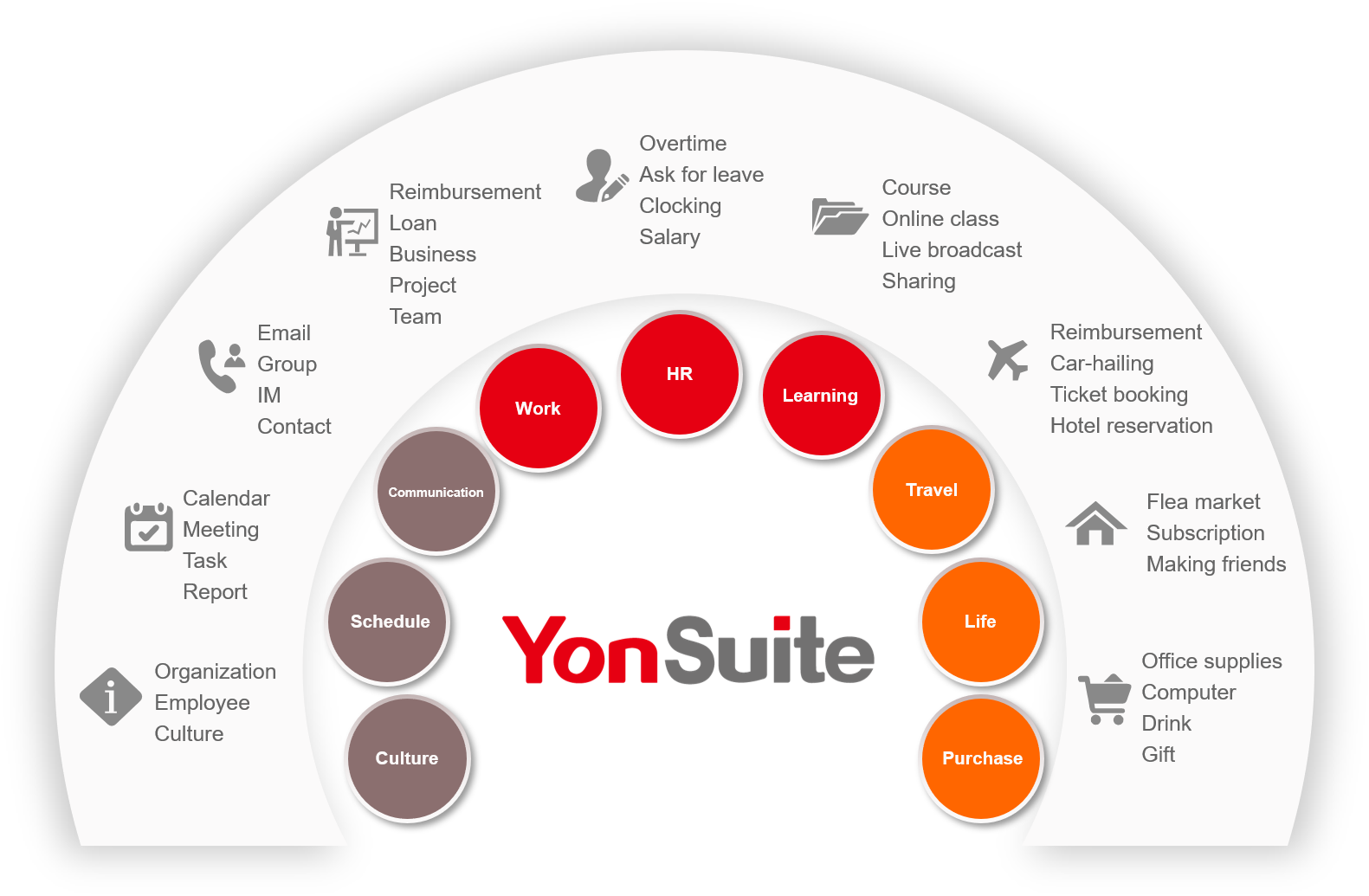 ---
Features
Intelligent

Support embedding of BI and AI services throughout the process of enterprise transaction, production, operation and management, to assist forecasting and decision-making

Global Operations

Support global development of growing enterprises with multiple accounting standards, multi-currency accounting, multiple language centers and cross-time zone applications

Openness & Ecosystem

Support ecological partners and enterprises to customize personalized application in the cloud, develop native applications, and quickly promote and share research and development results
---
With Yonsuite, enterprises can leverage on the cloud-based platform to scale according to its growth level, and save costs in the long term as there are no platform charges. 

It is also able to integrate with other modules such as financial, human resources and marketing using a unified platform, so teams will be able to collaborate efficiently and effectively with one another.