Embracing Global Opportunities for Mutual Success
---
On 19th August 2023, the 2023 Yonyou Global Business Innovation Conference was held in Shanghai. Themed "Data-Driven, Intelligent Operations", the conference brought together industry leaders and business elites from all walks of life to discuss in-depth solutions to a wide range of topics, including comprehensive data and analytics services, the popularization of AI applications, digital intelligence bases, solution-based innovation, reassessment of China's product value, and the globalization of Chinese enterprises.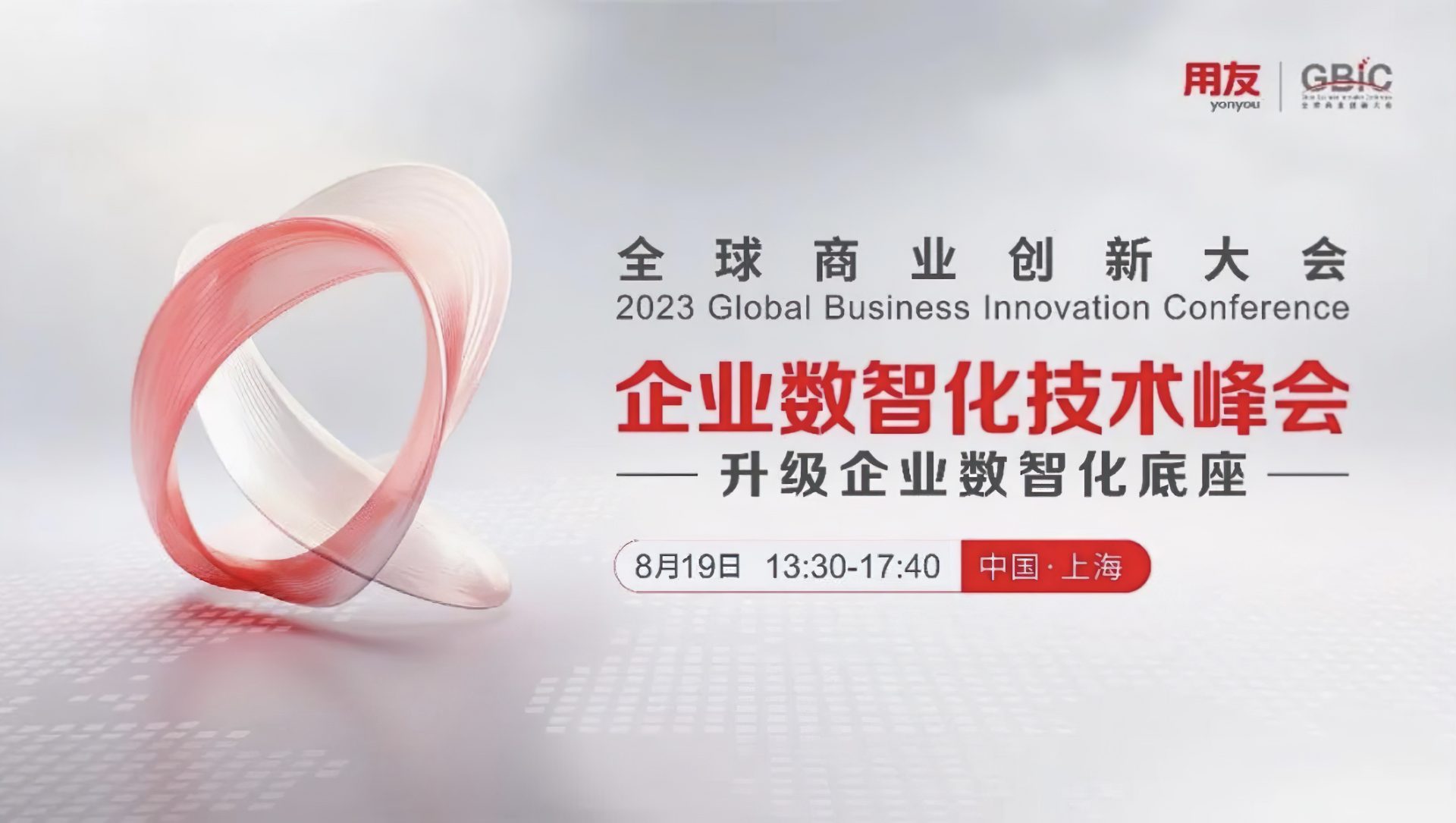 The rapid development of AI technology has led to a global wave of digital intelligence. Chinese companies are seizing opportunities presented by the digital economy to make their marks overseas. To succeed in international markets, Chinese enterprises need to make good use of new technologies and accelerate their implementation of digital intelligence. This includes meeting global standards, localizing services, and ensuring data security and compliance.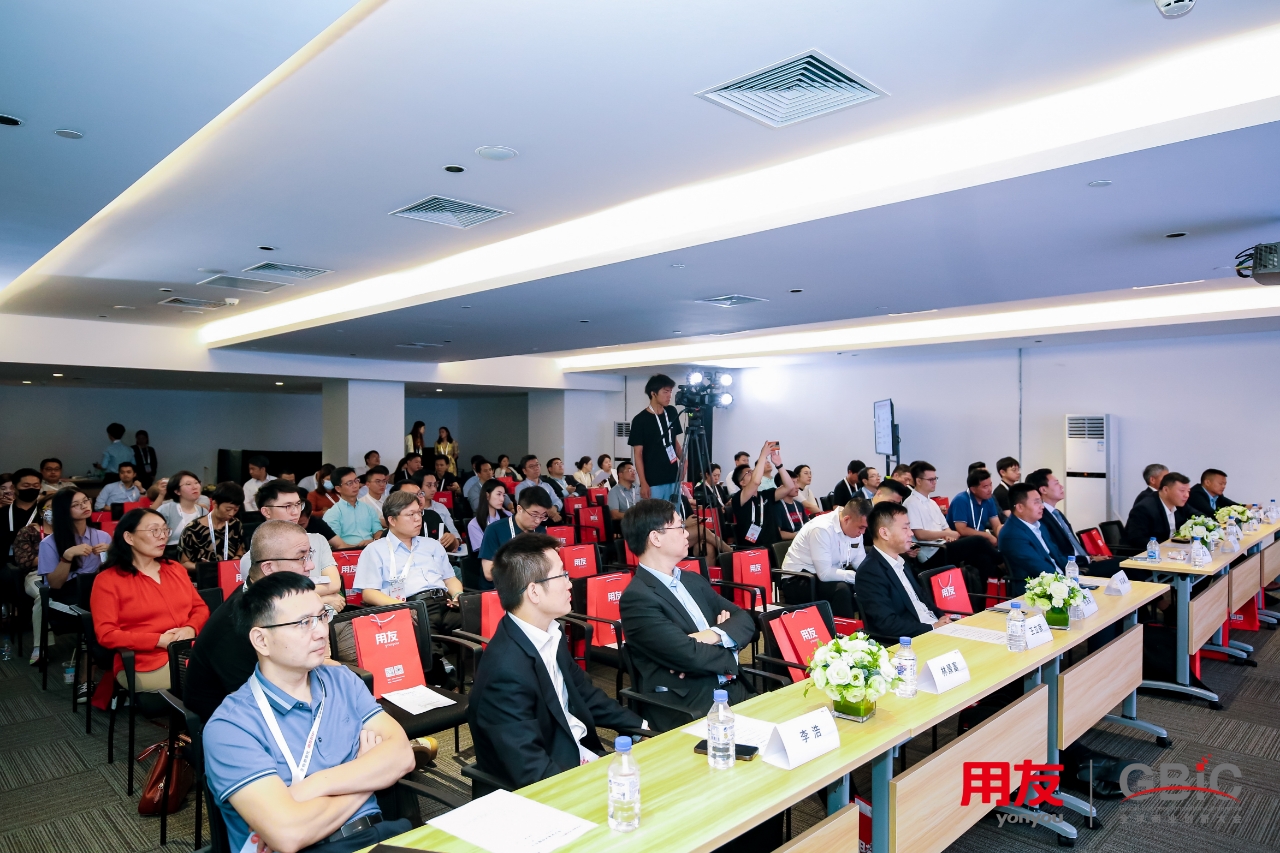 Pictures from "Chinese Enterprise Go Global" Special Forum
On the afternoon of 19th August 2023, Yonyou Overseas successfully held a special forum on the globalization of Chinese enterprises at the Shanghai National Convention and Exhibition Center. The forum, themed "Enabling the Globalization of Chinese Enterprises with Digital Intelligence and Win-Win Global Opportunities," brought together over 200 leaders, customer representatives, industry experts, and scholars from all over the world to discuss the path of digital intelligence and development trends of enterprises in globalization process. Through keynote speeches, case sharing, and themed discussions, the forum effectively addressed the difficulties facing enterprise transformation and cultivated a culture of global openness, cooperation, and knowledge sharing.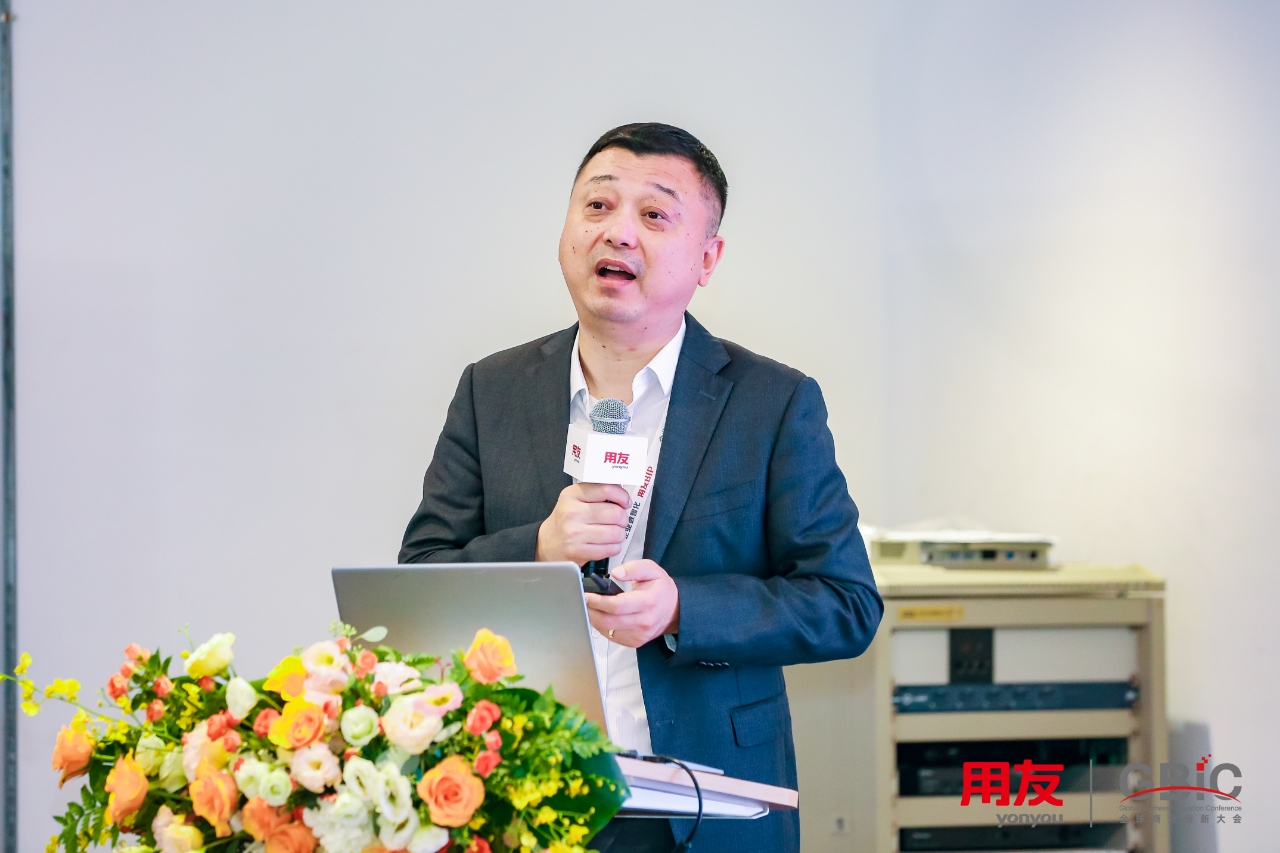 General Manager of Yonyou Overseas Dr. Guo Baochun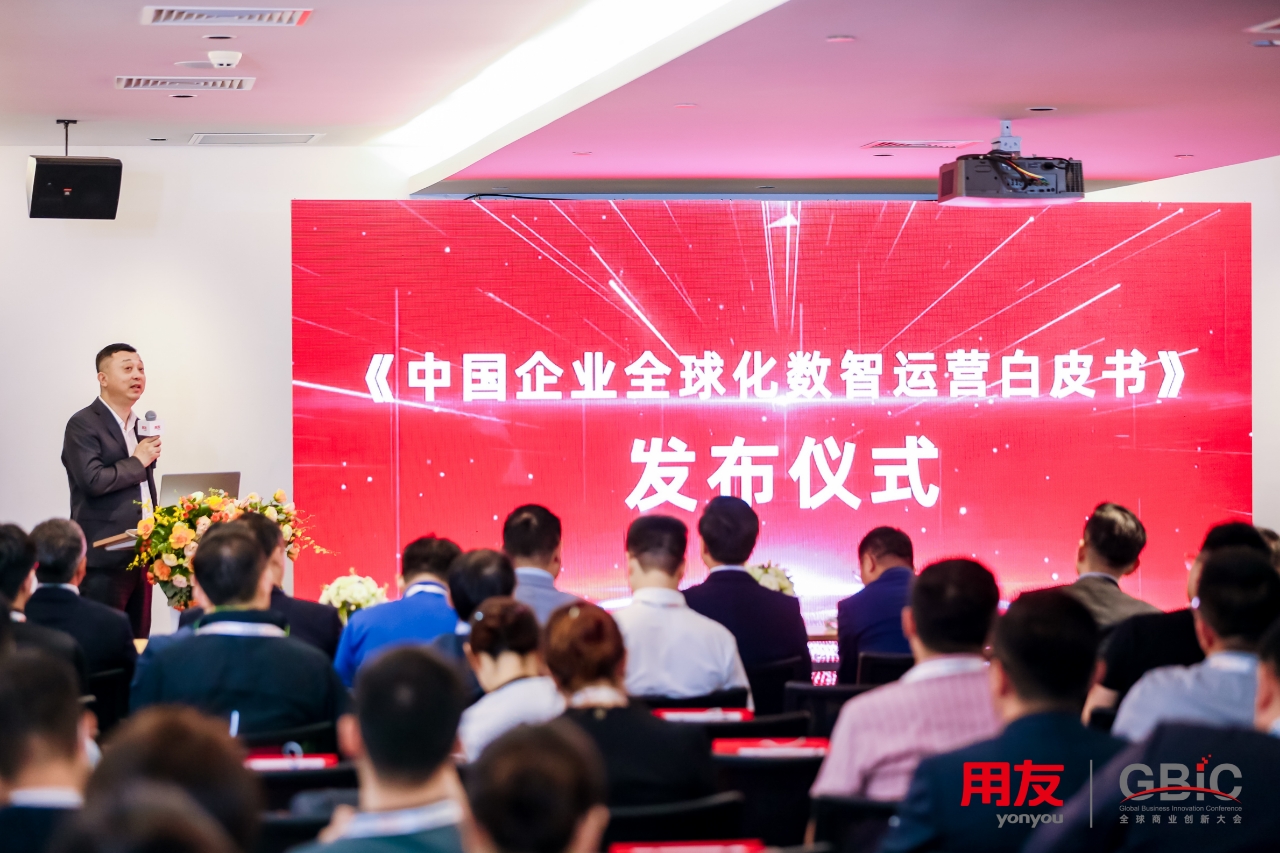 "White Paper on Global Digital Intelligence Operation of Chinese Enterprises" Press Conference
Dr. Guo Baochun, general manager of Yonyou Overseas, delivered an opening speech at the forum, introducing Yonyou Overseas' new globalization 2.0 strategy of "new products, new solutions, and new regions." He said that Yonyou Overseas has established a presence in major global regions, including Europe, North America, Japan, and the Middle East, and has achieved coverage in more than 100 countries within three years. The forum also saw the release of the "White Paper on Global Digital Intelligence Operations of Chinese Enterprises," which provides a strong infrastructure for the global digital transformation of Chinese enterprises.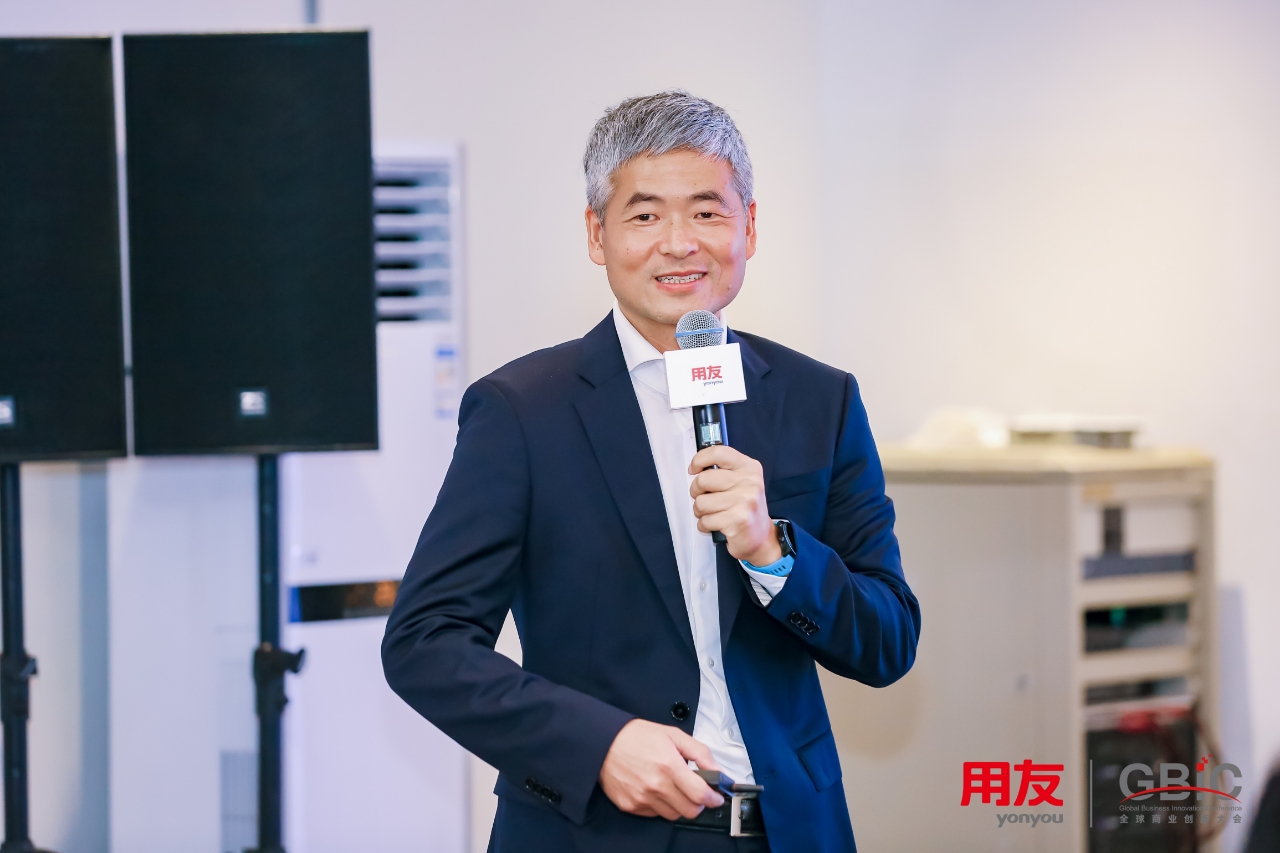 Liu Meixiang, General Manager of Yonyou North America
Liu Meixiang, general manager of Yonyou North America, then introduced the Yonyou BIP global digital intelligence solution, which was released in the white paper mentioned earlier. Yonyou BIP is a digital intelligence solution for a new generation of service companies that has been developed by Yonyou for seven years. It supports multiple languages, multiple time zones, multiple formats, multiple currencies, multiple criteria, localized access, and other capabilities. It can be customized for regional and localized application scenarios based on customer business application scenarios. It can also be further expanded to support localized applications by relying on the global data model.
Liu Meixiang also emphasized the importance of global compliance, data security, and privacy protection. He shared some business scenarios and solutions for GDPR compliance for Chinese enterprises expanding overseas, including finance, taxation, human resources, recruitment, procurement, and collaboration. This provides a basis for enterprises to plan and build global competitiveness and proposes a targeted development strategy.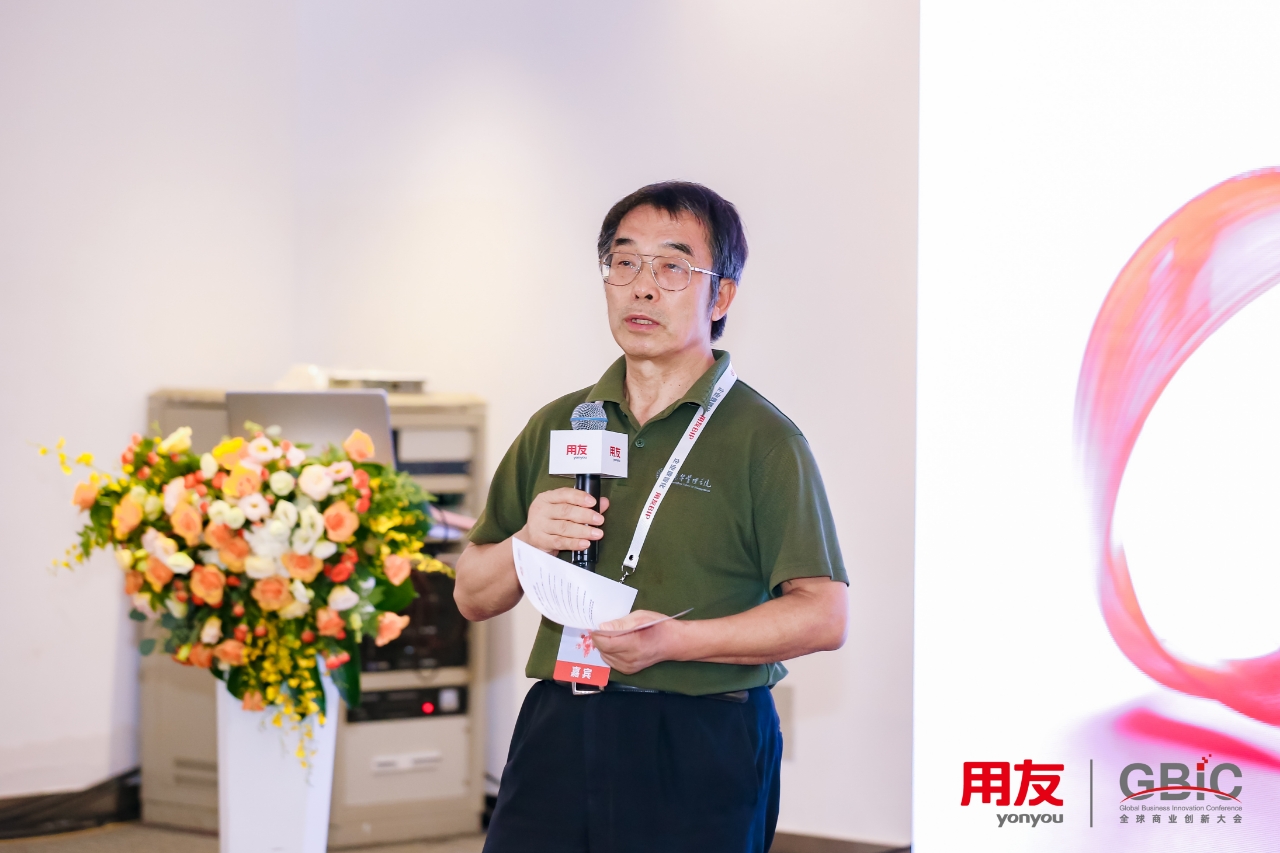 Professor Wang Liyan, Guanghua School of Management, Peking University
Professor Wang Liyan of the Guanghua School of Management at Peking University conducted a professional analysis of the financial risk prevention strategy issues that Chinese enterprises are most concerned about when expanding overseas. He deeply analyzed the economic, political, and social risks at both the micro and macro levels and proposed corresponding control measures.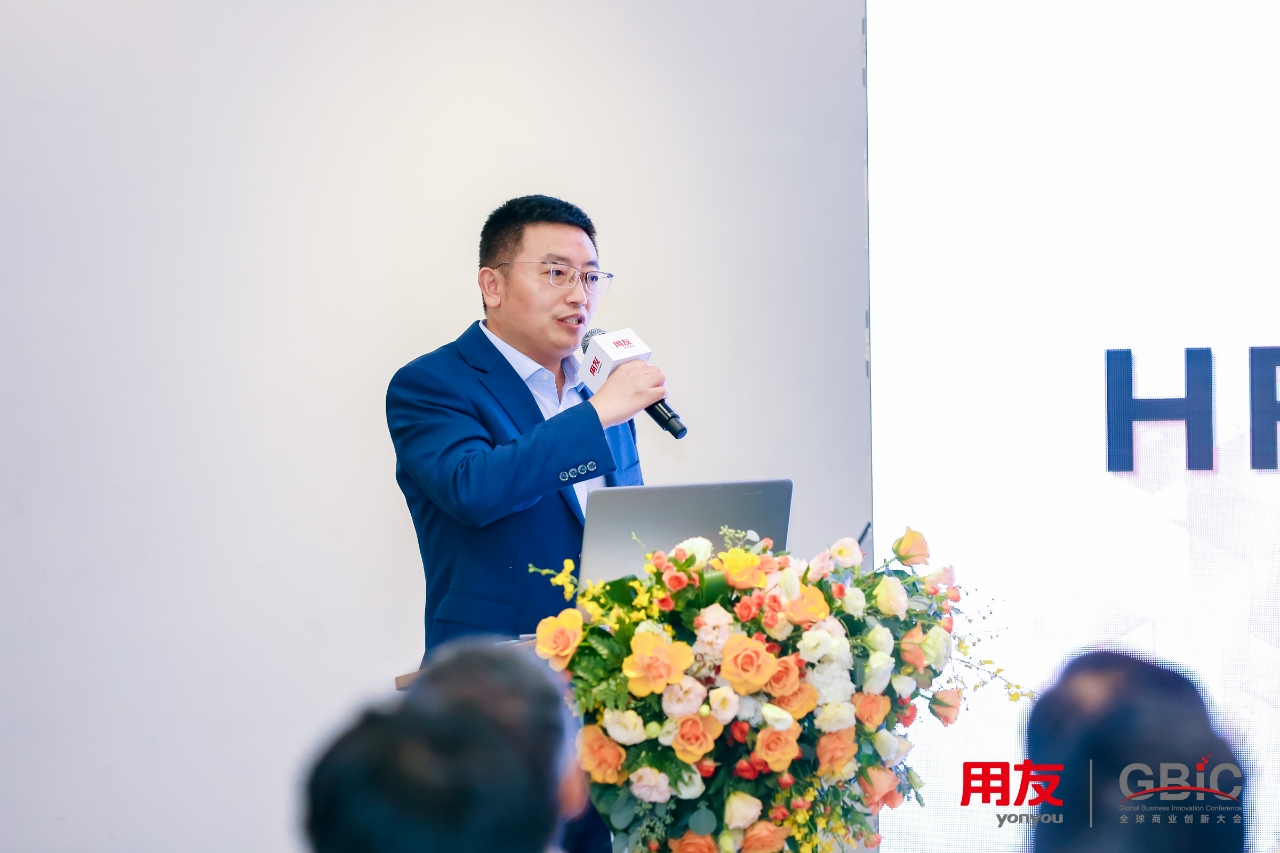 Wang Fabo, HR Director, China Mobile International Co. Ltd.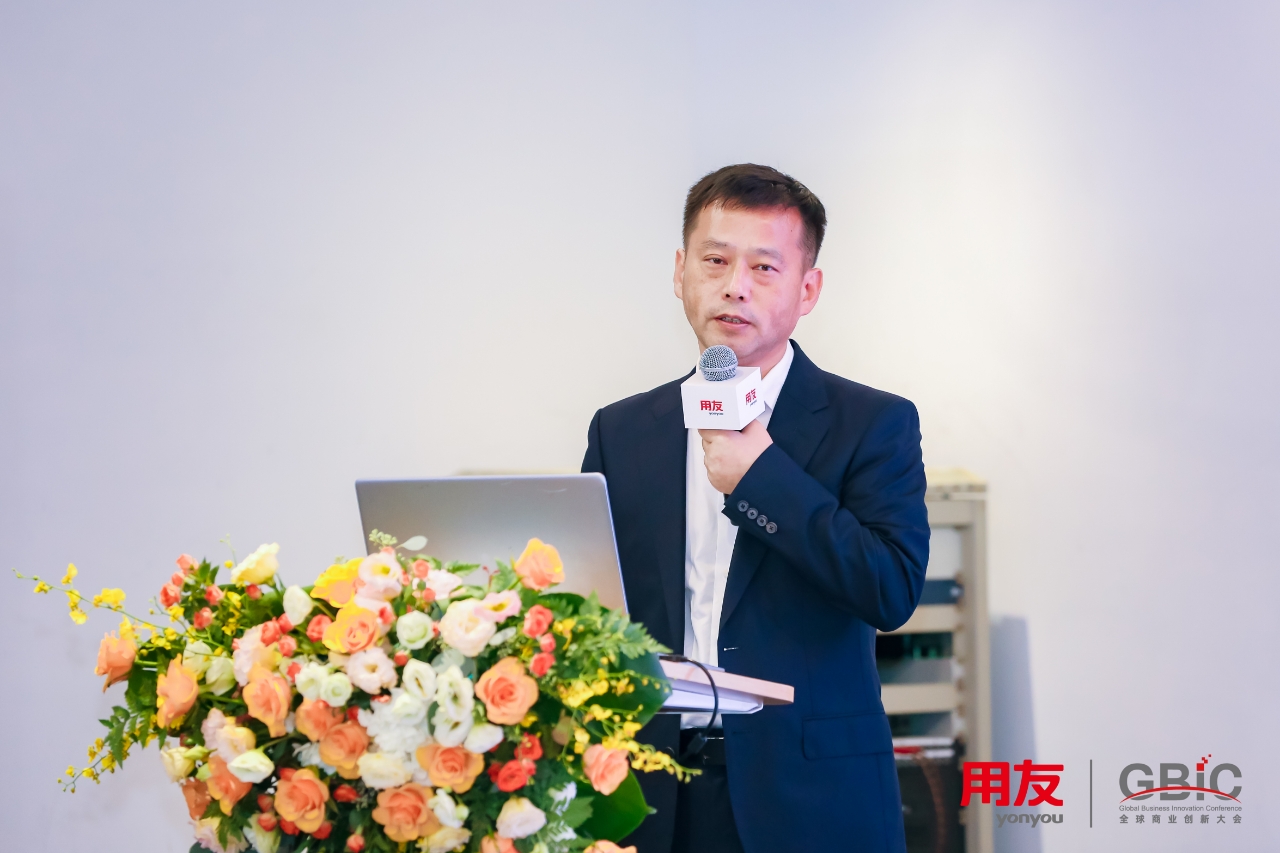 Zhang Haijun, Deputy General Manager of Nam Kwong Information Center
At the forum, industry leaders from different fields held in-depth discussions on the application practices and hot topics of global digital intelligence solutions. Mr. Wang Fabo, Human Resources Director of China Mobile International Co. Ltd., a long-term partner of Yonyou Overseas, shared his experience in the construction of global human resource information systems and data compliance management. He highlighted the practical implementation of data compliance systems and the compliance path for outbound employee information. Mr. Zhang Haijun, Deputy General Manager of Nam Kwong Group Information Center, also shared the successful experience of digital intelligence enterprise construction. He shared how Nam Kwong uses Yonyou's solutions to improve global treasury management, integrate the group's business and finance, and contribute to Macao's smart city construction.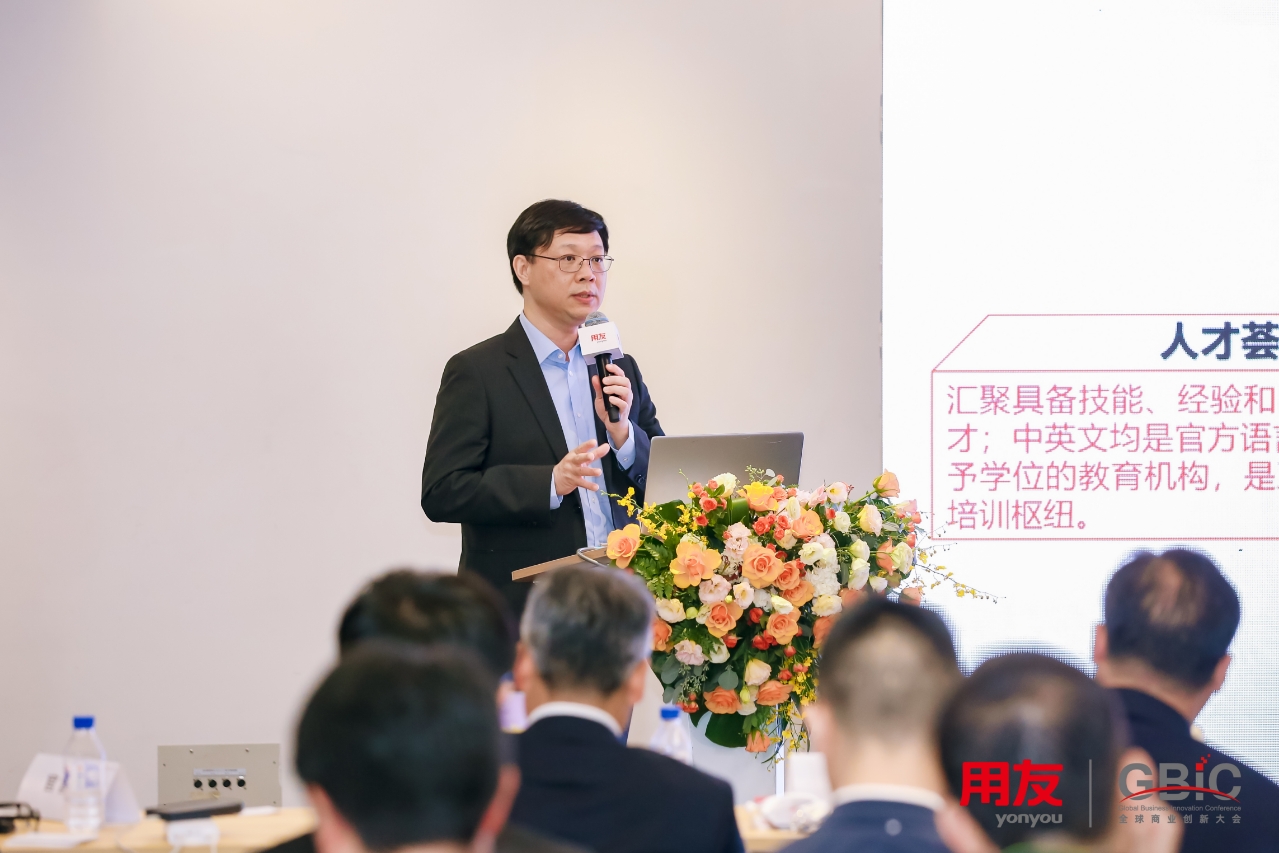 Lam King Fu, Director of Talent Attraction & Investment Promotion, Invest Hong Kong Shanghai Office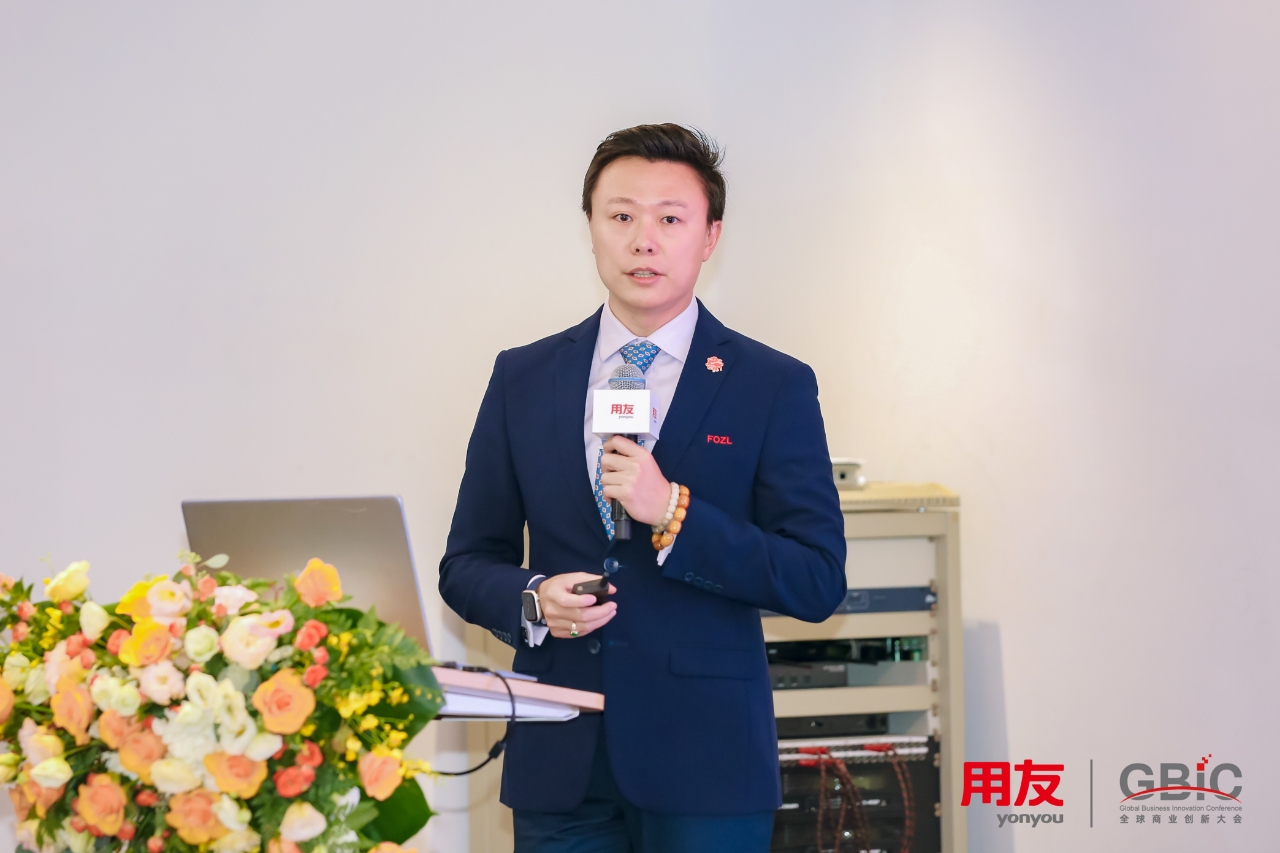 Huang Zelin, Director of Singapore FOZL Group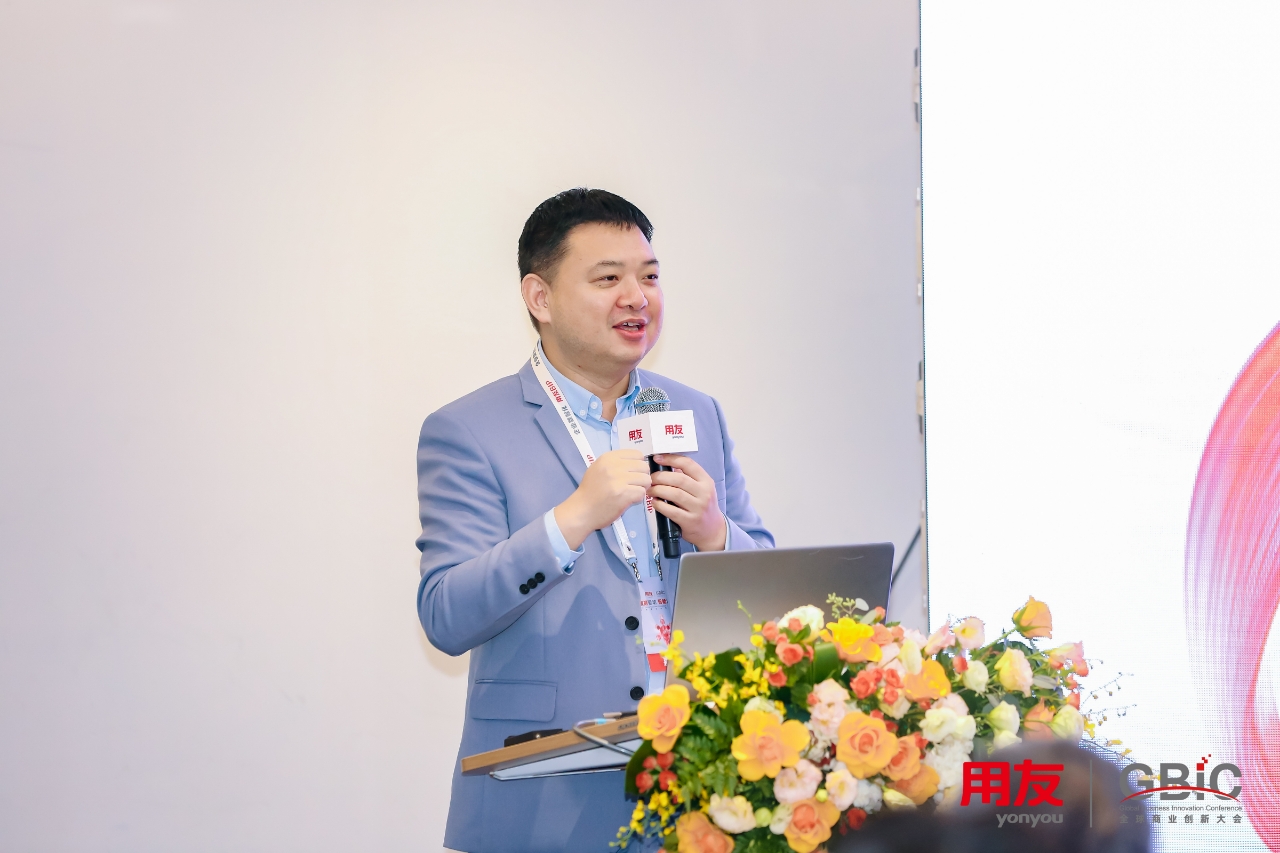 Zhang Ping, General Manager of Indonesia Shanhai Map Technology Co. Ltd.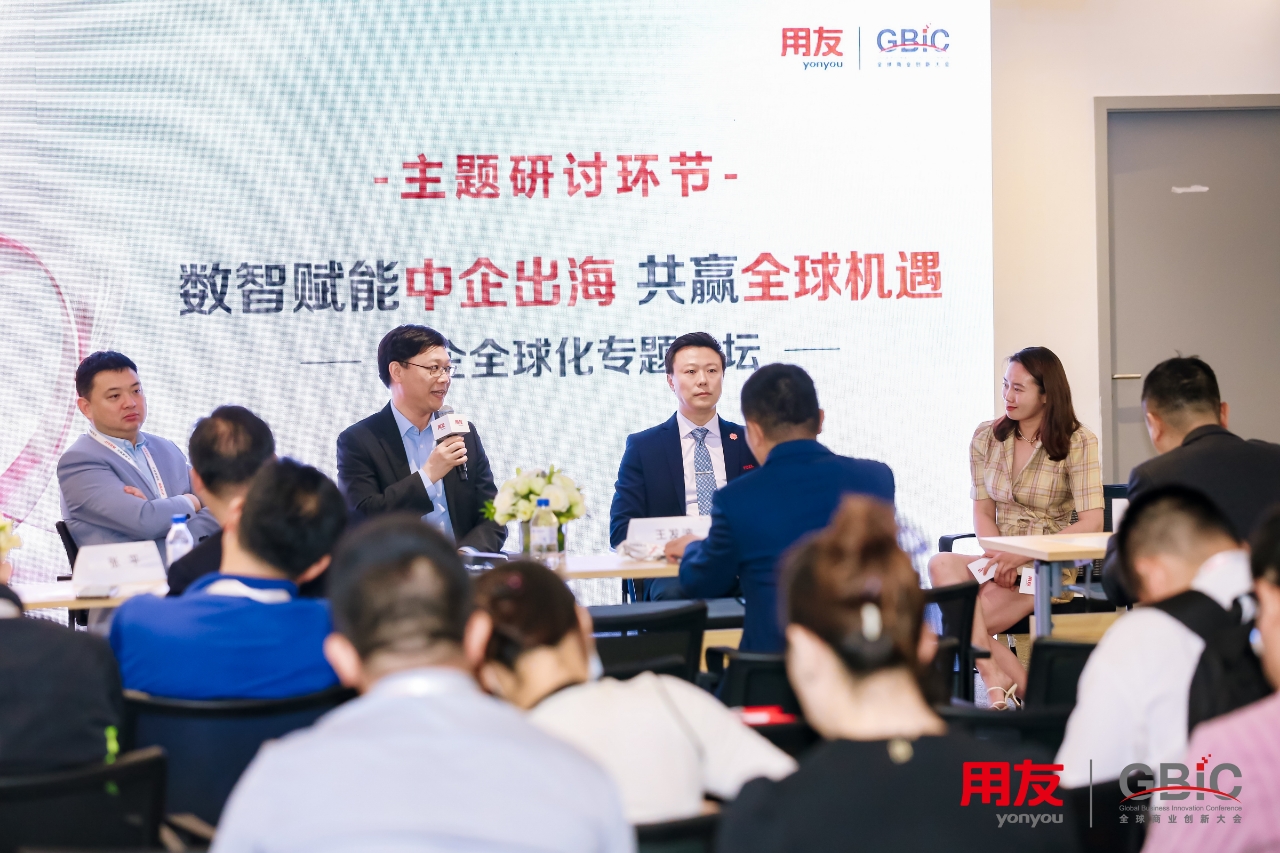 "Chinese Enterprises Going Global" Special Forum
In recent years, the first dilemma faced by Chinese corporate executives in the process of expanding overseas is selecting the location of their first stop. Therefore, the themed discussion session at the forum revolved around the topic of "Chinese Enterprises Going Global." Mr. Lin Jingfu, Director of the Invest Hong Kong Shanghai Office, Mr. Huang Zelin, Director of the Singapore FOZL Group, and Mr. Zhang Ping, General Manager of Shan Hai Map Technology Indonesia Branch, joined forces to share about the development prospects and opportunities for Chinese enterprises expanding abroad in Hong Kong, Singapore, and Indonesia. They elaborated on the business advantages, policy benefits, and regional resources of these three locations, providing more development ideas for Chinese-funded enterprises that intend to expand their operations overseas.
The Chinese Enterprises Going Global Special Forum concluded successfully, with active and enthusiastic interactions and exchanges among guests. Over the past 20 years, Yonyou Overseas has worked closely with leading companies, ecological partners, application service providers, and developers from all walks of life to promote the new development of global digital intelligence and innovate global customer value.