Yonyou Singapore joined the 2023 Conference on International Industrial Cooperation(Singapore) & China's Machinery and Electronics Show
YONYOU SINGAPORE
---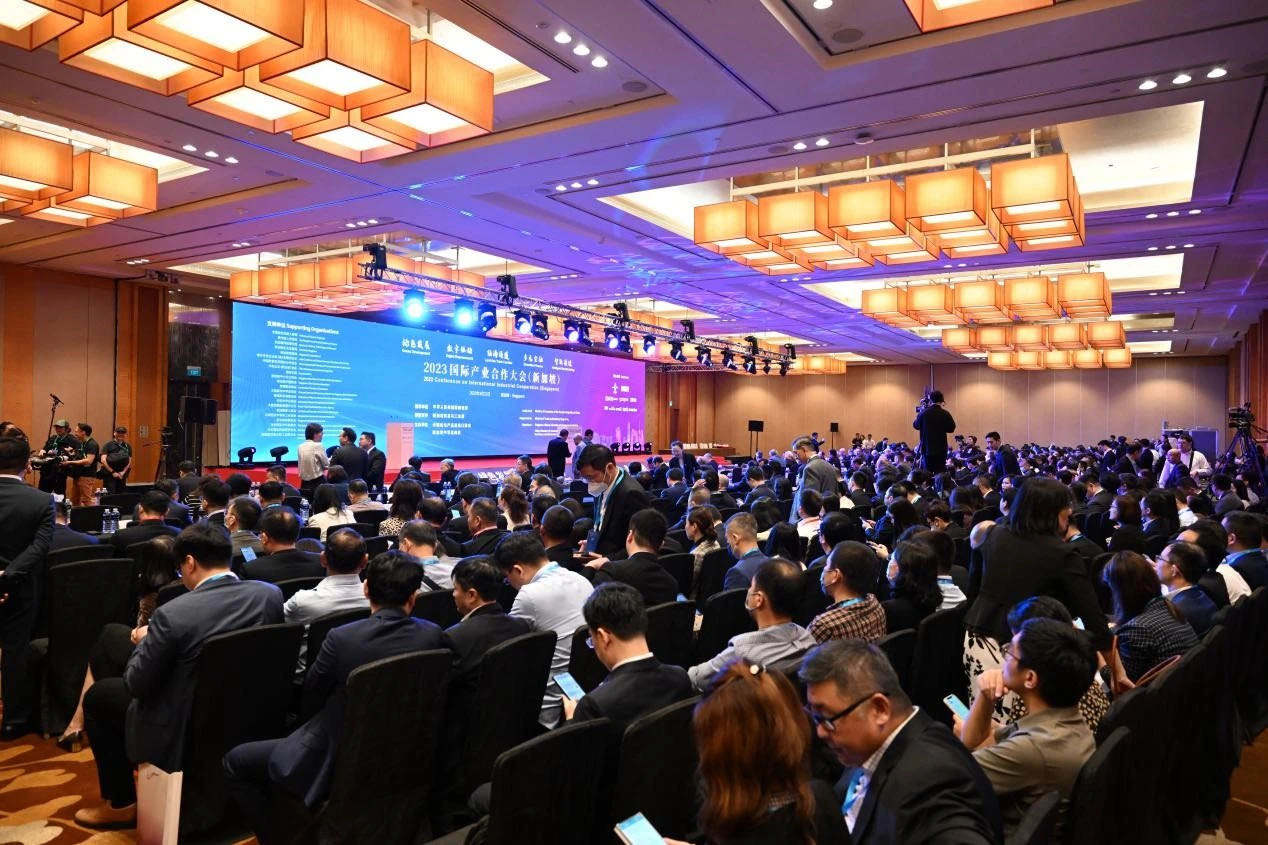 [Opening ceremony of 2023 Conference on International Industrial Cooperation(Singapore) & China's Machinery and Electronics Show]
On March 22nd, 2023 Conference on International Industrial Cooperation(Singapore) & China's Machinery and Electronics Show, was grandly opened at the Marina Bay Sands Convention and Exhibition Center in Singapore. Nearly 600 representatives from China, Singapore, and other RCEP countries, international organizations, industry associations, financial institutions, and enterprises attended the three-day event. As a sponsor of the conference, Yonyou Singapore was invited to participate in the event.
This conference focused on the consensus of Singapore and China in the digital economy field, and invited representatives of leading digital economy enterprises and research institutions from China and Singapore to share, exchange ideas and initiatives for co-creating new drivers for the digital economy.
Panel Discussion: New Impetus for the Digital Economy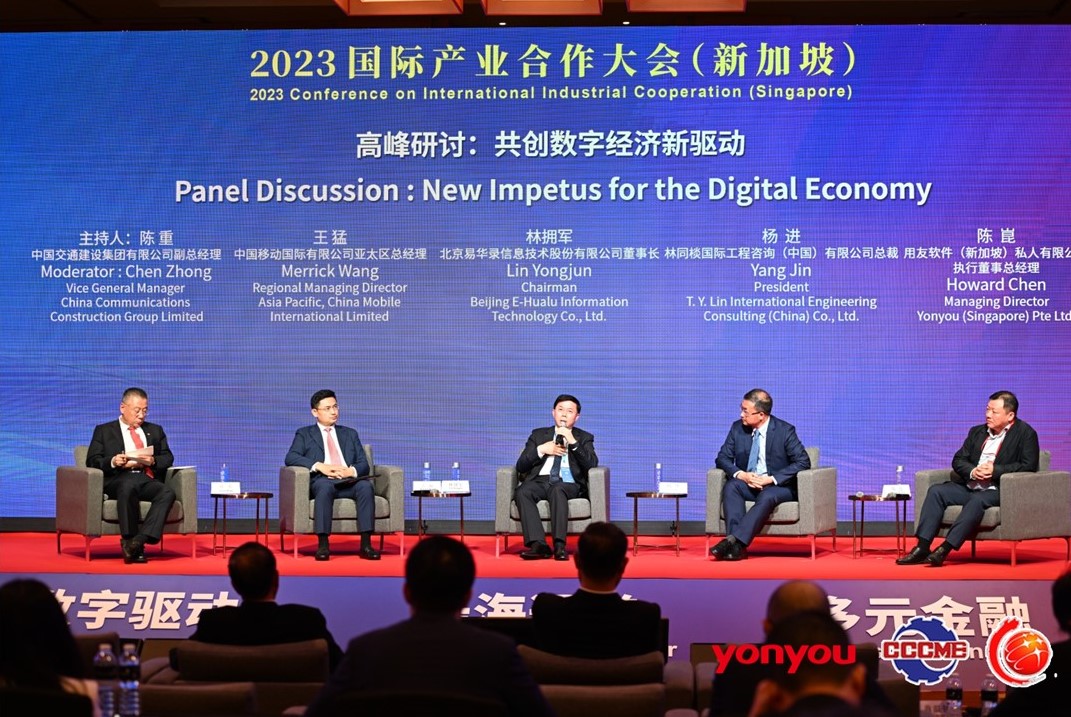 [Panel Discussion, New Impetus for the Digital Economy]
At the panel discussion with the theme of "New Impetus for the Digital Economy",  Mr. Howard Chen, Managing Director of Yonyou Singapore, said "In the case of digital transformation in the e-commerce field, from traditional online transactions to fully automated transactions, data economy is inevitable. The digital industry drives economic activities, and digital innovation changes business behavior." He also mentioned that "science and technology have a process and require a certain level of maturity.For example, ChatGPT develops specific data and logic in the process before forming an AI model that can then be applied to the market."
Trends of digital economy
The global digital economy is rapidly developing, and both China and Singapore regard digital transformation as an important direction for future economic development. As a professional digital solution provider, Yonyou Singapore is committed to providing comprehensive digital transformation services to customers and actively participating in promoting digital economy cooperation between China and Singapore.
Stratigic objectives of Yonyou Singapore
In the future, Yonyou Singapore will continue to strengthen its cooperation with the governments, industry associations, and enterprises of China and Singapore, injecting new energy into the digital economy development of the two countries. Against the backdrop of emerging new technologies, new formats, and new models, Yonyou will rely on its strong technology research and development capabilities to continuously innovate and provide customers with more advanced and intelligent digital solutions. 
In the journey of co-creating new drivers for the digital economy, Yonyou Singapore is willing to work together with all parties to explore new models and paths for digital transformation and contribute to the digital economy development of China and Singapore.