Case Studies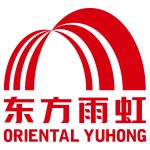 Beijing Oriental Yuhong Waterproof Technology Co., Ltd. is a wholly-owned subsidiary of Oriental Yuhong. It was established in 2015 and specializes in the field of civil building materials waterproofing. Covering nearly 300 cities across the country, it has trained hundreds of thousands of new-age industrial workers and provided hundreds of millions of families with quality and efficient services with peace of mind.
Intelligent forecasting system: Compared with traditional forecasting, the monthly temperature score of intelligent forecasting has increased by 4 points

Smart service system: Provide more accurate and personalized services that serve the needs of industries such as agriculture, tourism, water conservancy, etc

Smart disaster prevention system: Realize the correlation between rainfall observation and the city's geological disasters and transmit the matching information to police officers & relevant authorities
---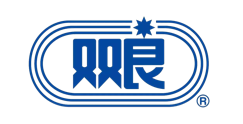 Shuangliang Group Co., Ltd. is an enterprise integrating clean energy centralized heating industry, water environment treatment industry, carbon-based bio-organic fertilizer industry, and new chemical material industry. It is ranked among the top 500 Chinese enterprises, the top 100 manufacturing enterprises in China, and the top 100 private enterprises in China for many years.
Unified information application portal: Integrate various applications to meet the needs of multi-terminal login synchronization, allows user-specific access and control

Automated processes: Communication process is visible, multiple applications are integrated at the same time, workflow is set such that alerts are triggered for tasks, ensuring efficient and smooth communication

Mobile approval feature: Improves work efficiency and reduces communication costs. The original business approval process was cut from 7-10 days to just 1-3 days
---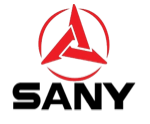 Founded in 1989, Sany Group has become the largest construction machinery manufacturer in China and the fifth in the world. It has nearly 50,000 employees and is a private enterprise with an annual output value of more than 80 billion yuan. There are five major domestic companies in Shanghai, Beijing, Shenyang, Kunshan, and Changsha. They are also a three-time "National Science and Technology Progress Award" winner, and two-time "National Technology Invention Awards".
The number of orders increased by 35.5% year-on-year

Development efficiency increased by 40%

35% reduction in development costs

GSP platform drives business growth