Yonyou NC
Group Financial
Group Supply Chain
Group Human Resource
Group Reporting Platform
Application Platform
NC Mobile ERP
Yonyou NC

Better flexibility to pick and choose the business processes that meet the specific needs.

Fully integrated and scalable in modules, which helps enterprises with real-time control of resources.
Enable business leaders to make timely and critical decisions in a fully transparent information-sharing platform.

Centralizing multi-national resources planning and allocating production capacity with greater accuracy.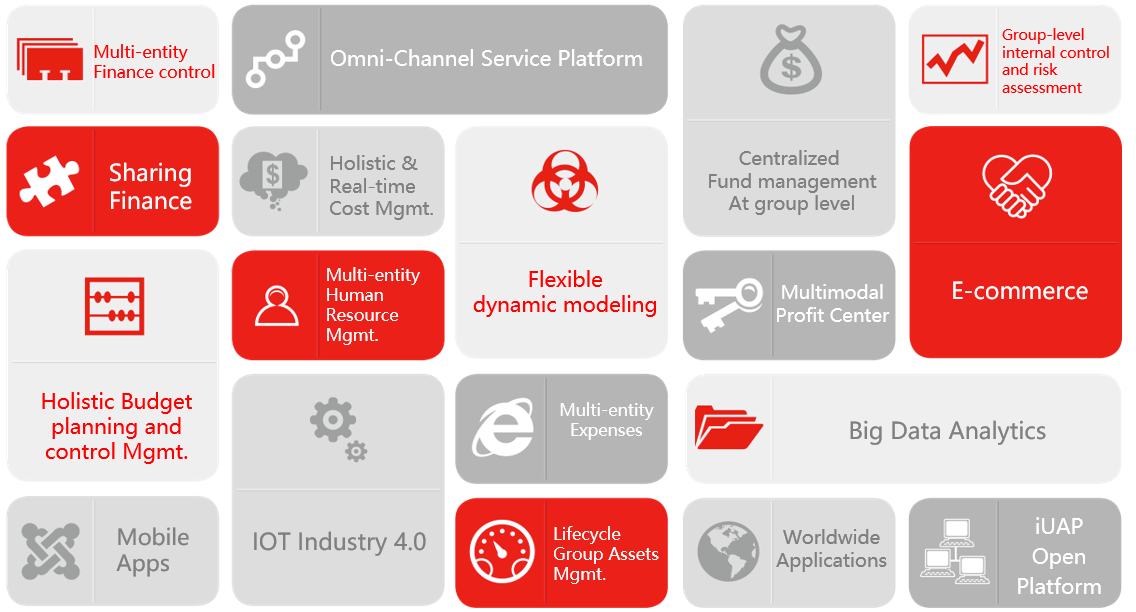 Group Financial
Featured Highlights
Single database on the same platform
Support multi-groups, multi-business units, multiple accounting books and multiple accounting policies
Real time enquiries on financial data
Generate multiple level consolidation report dynamically
Support user-defined enquiry and voucher template
Powerful drill down function
Support attachment upload
Group Supply Chain
Featured Highlights
Complete supplier evalution fuction including information analysis comprising historical data, prices and rates
Spans the entire contract cycle time and supports contract management with various alert methods
Supports purchase management and sales management in three business categories of common purchase, commission sales and direct consignment
Supports various common and special stock-in and stock-out businesses, barcodes, bathches, shelf life, stock location, counting adn transfers
Supports comprehensive quality control comprising quality inspection in multiple categories and multiple methods of processing inferior products.
Group Supply Chain
Featured Highlights
View and know your talents
Calculate and analyze your labor cost
Track attendance and leave records
Hire the right people in the right place
Make your succession planning and development
Narrow gap between the person and the job
360 Degree reviews and assessment
Reorganize and expand your business quickly
Analyze talent strategies through Business Intelligence
Group Reporting Platform
Featured Highlights
Centralized reporting platform
Support user-defined financial statements
Support export to MS-Excel / XML / HTML
All defined reports can be allocated and shared within the group
Financial view across all companies within the group
Powerful drill down functions from financial report to business data
Application Platform
Integrated Information Platform
Increase efficiency and shortern decision-making process with central classification of data and information
Application Operating Platform
Reduce the cost of procurement, management and maintenance with unified IT platform
Data Standard and Database
XML-based and SQL-based to facilitate data transformation and increase the efficiency of data searching and decision-making process
Enterprise Service Bus
Simplify the system infrastructure to achieve flexibility and scalability
E-business Platform
Support multiple transactions and operational flows for business needs
NC Mobile ERP
Features:
Seamless, mobile and high-speed information
No software installation is required on mobile devices
Compatible with majority of mobile device brands
High system stability and security
Simple and convenient applications with fast deployment
Full support for mobile applications of Yonyou NC/U8
Product Features
Open, Connected & Integrated
Embrace the new ecosystem with public and private cloud, Internet-based finance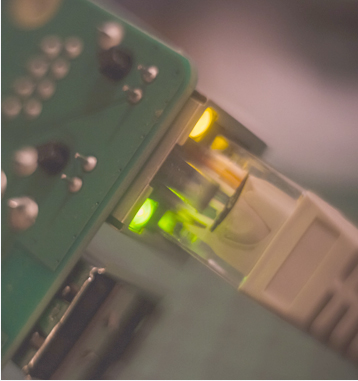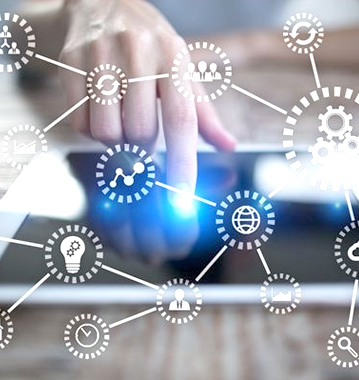 Support Sharing Services
Share cross-organisation services e.g. Finance, HR, Procurement and IT, and enjoy lower costs
Enhanced User Experience
Improved user experience and efficiency with our new mobile app