Modern HCM: Understand Your Employees and Manage Them Well
On 6th April, yonyou organized its first sharing seminar in 2017 at SBF center with great supports from Singapore Business Federation (SBF) and Willis Tower Watson. The event talks about what's is going on with human capital management in this digital era and how to use technology to catch up the trend.
As we known, human capital management changed. People's focus and attitude towards job changed. Professions from yonyou Singapore and Wills Tower Watson shared their insights and observation of latest human capital management trends. In addition, project director from B H S Kinetics Pte Ltd shred their journey about productivity enhancement through adopting technology.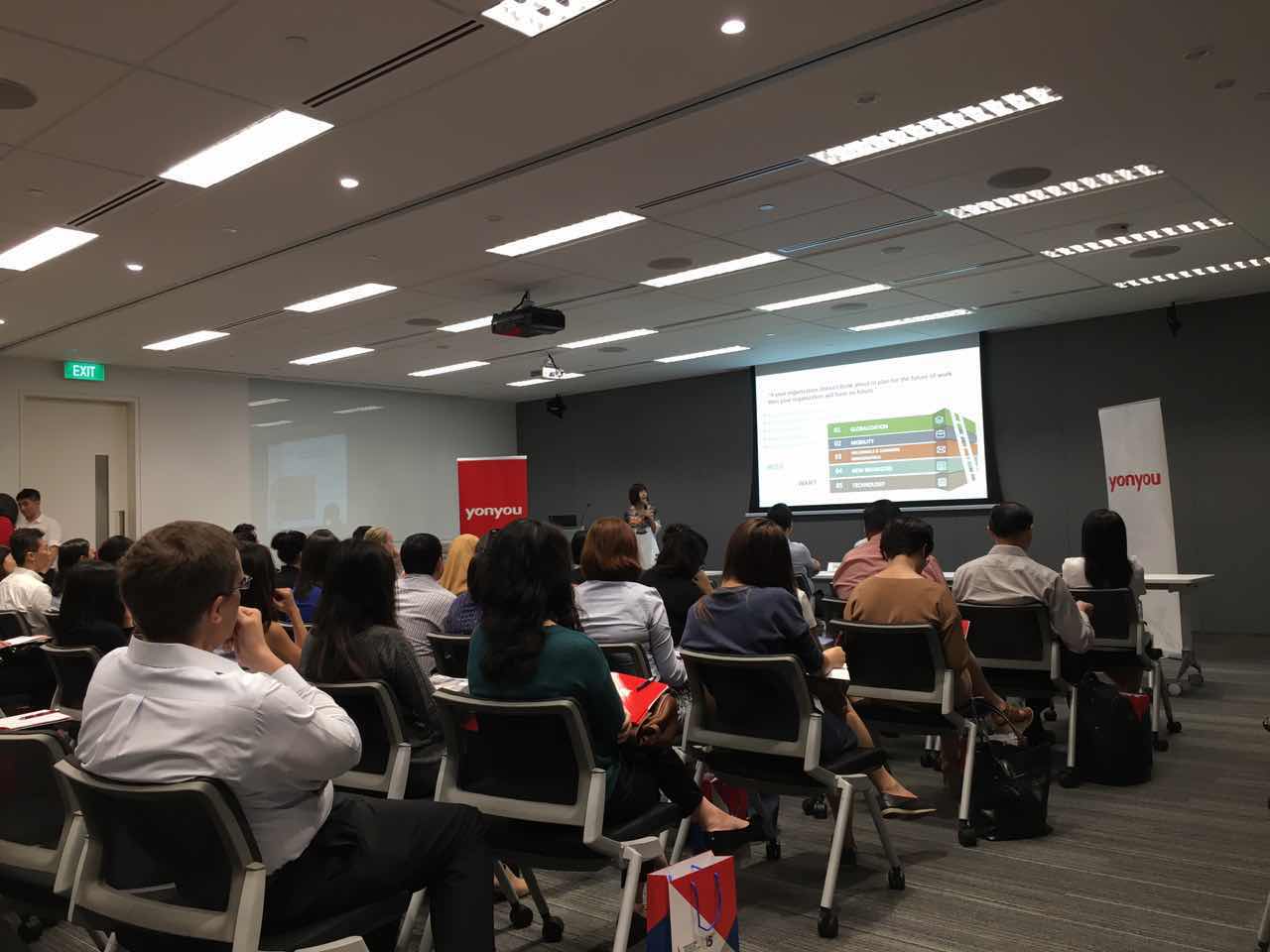 "Strategic or transactional HCM, what's in your organization" by Isabel Gao
Senior HCM consultant from yonyou, Ms Isabel Gao listed down 5 influencing factors for future of work:
Globalization
Mobility
Millennials & changing demographics
New behaviors
Technology
Millennials who born in baby boom now become the main strength of workforce. They grew up with mobility devices and social media. They have very clear personality, want-to-be-different, which makes management is much different with past. Companies started to take use of technology to attract, motivate and retain them.
Ms Isabel also highlighted the key factors need to be considered when choosing a system. Before the selection, companies are suggested to "understand yourself" and "understand HCM". Self-inspection helps company to understand clearly their core challenges need to be addressed through a system.
"Understand your company"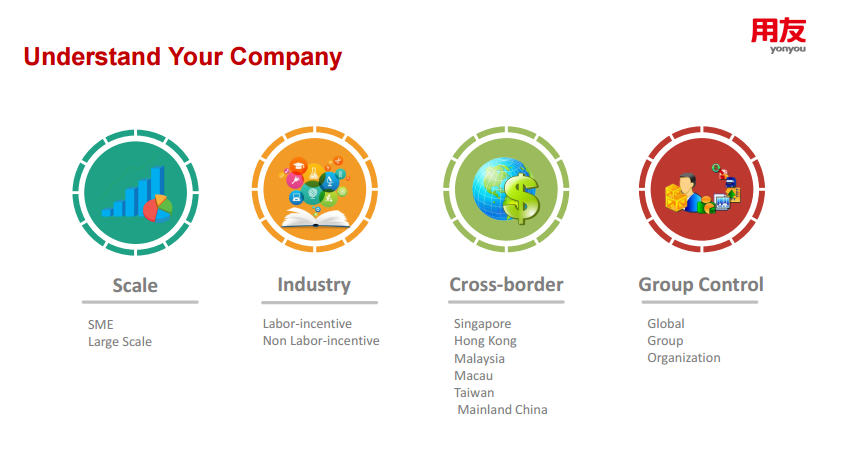 "Understand Human Capital Management"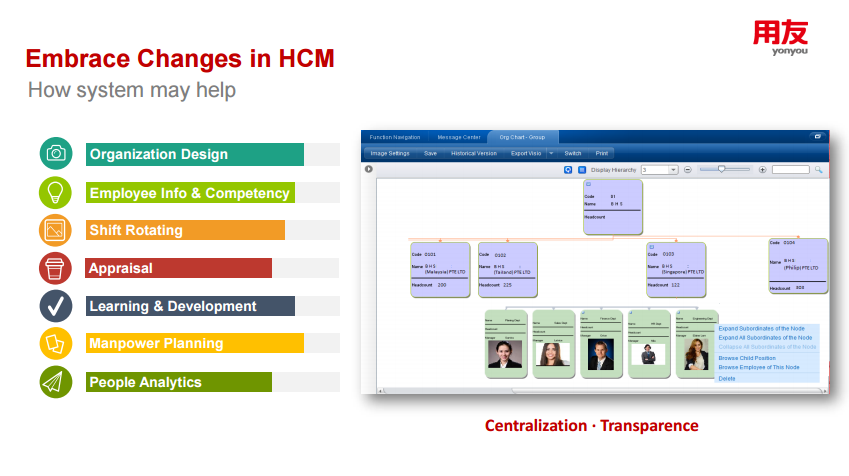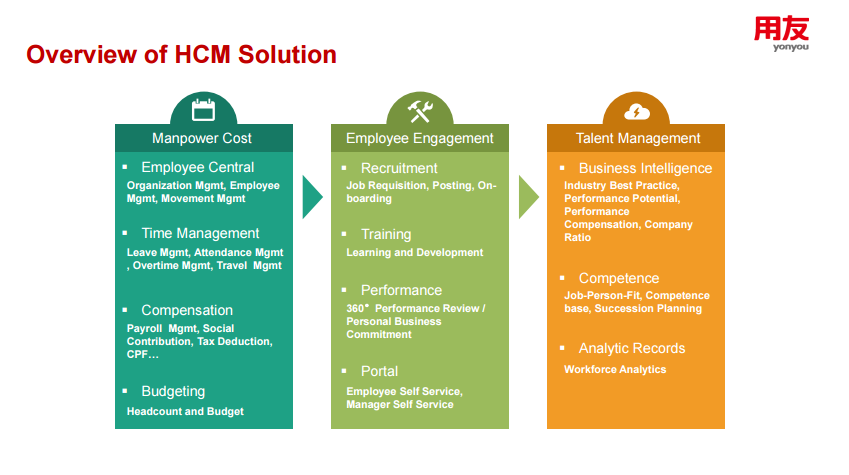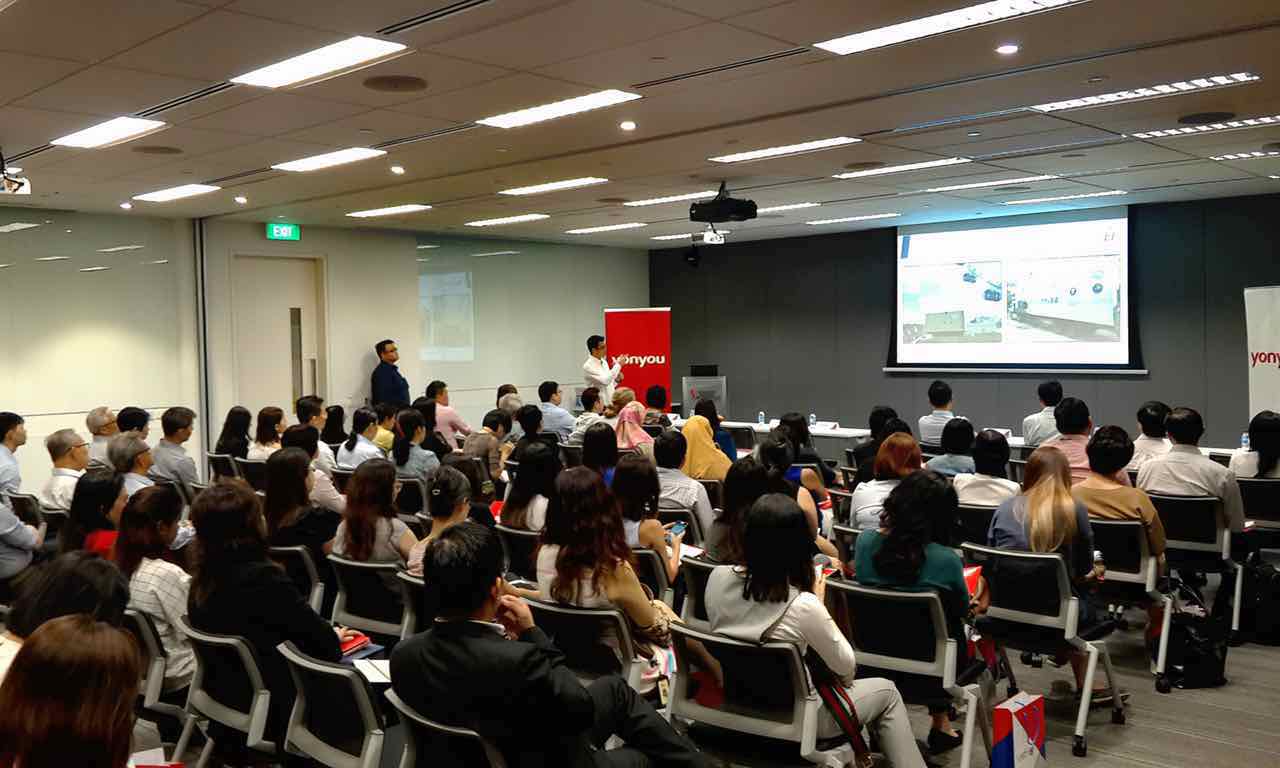 "Real case sharing – B H S Kinetic" by Alex Lin
Mr. Alex Lim is the project director of B H S Kinetic (BHS). BHS is a local engineering based logistic solution provider. It's famous for being part of logistic solution team to bring in Singapore's VVIP panda bear Jiajia & Kaikai.
With continuous business expansion, BHS found its past system no longer able to support the operation. To keep staying competitive, BHS reviewed its workflow and identified the processes need to be optimized:
Task preparation
Purchase plan
Job scheduling
Completion reporting
Integrated solution provided by yonyou enables BHS linked up its sales, project planner, workers, HR and finance departments through their smartphones. However, what BHS looked for initially is only HR system. yonyou studied BHS's business model deeply together with BHS's management. One after another discussions and meetings were held before integrated solution been approved. Besides, mobile application is the highlight of this system implementation.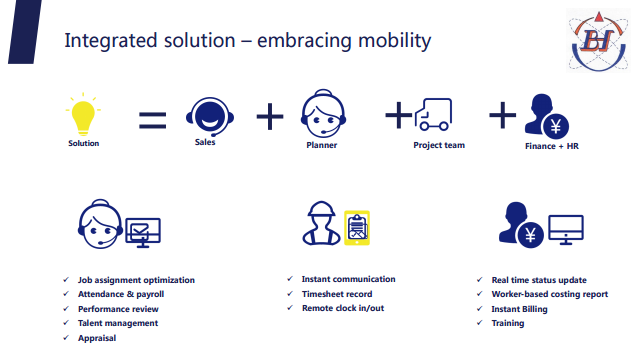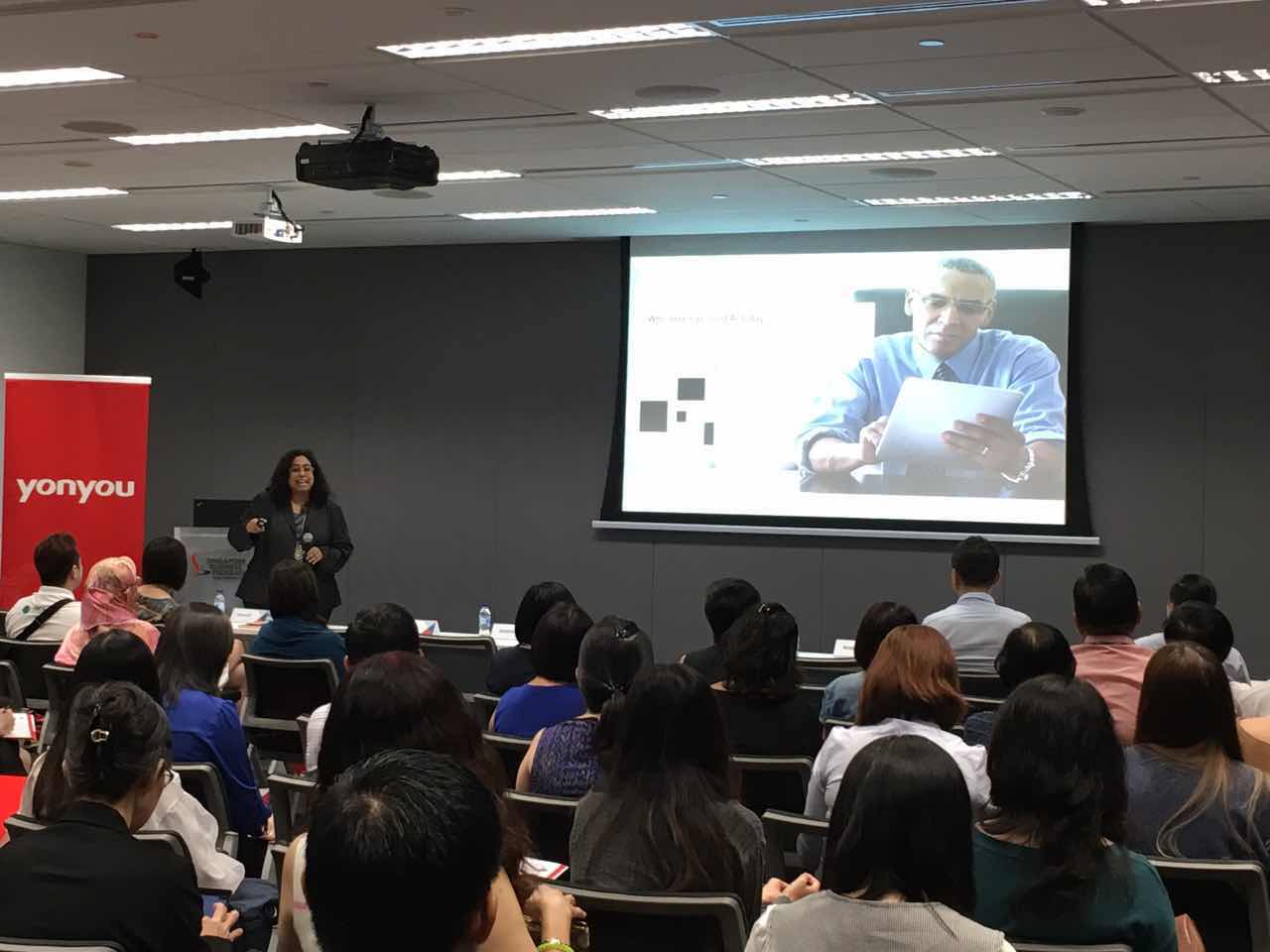 "Change Management in HR Transformation" by Mira Gajraj Mohan
Ms Mira is from Wills Towers Watson, which is one of the leading human capital management consulting firms in the world. Mira mentioned artificial intelligence (AI) has slowly penetrated into our daily lives. Computer is taking over human's work. This is a threat, but also creates many new opportunities. After all, computer is driven by human. We need to think differently to work with AI to improve work efficiency and effectiveness.
*All rights reserved. You are welcome to contact us for full slides.