Beijing Daoxiangcun Foodstuff Co., Ltd is a traditional family-operated company in China. Being established for 120 years, Daoxiangcun has gained popularity with over 190 chain stores.
In 2017, Daoxiangcun has signed a co-operation agreement with yonyou, designed to achieve digital transformation and to create new business opportunity. Yonyou is recognized as a leading enterprise management software, solutions and cloud service provider in the Asia Pacific region. Working with the expert in yonyou, Daoxiangcun has entered a new phase of growth.
Daoxiangcun applied yonyon Smart Retail and U8 products, including O2O e-commerce, membership management and supply chain management. Both the manufacturing and sales process are successfully centralized.
PAIN POINTS OF DAOXIANGCUN
How to break with tradition in physical stores and attract more teenagers' attention?
How to maintain a membership program with a large customer base?
How to ensure unified control over online and offline stores?
How to ensure the consistency of service quality in online and offline store?
A NEW LEASE OF LIFE WITH YONYOU
Yonyou Smart Retail aims to create digital smart stores for medium and large scale enterprises. Through digital operations, digital marketing, and digital transactions, new shopping experiences and scenarios can be served to the customers.
After the application of Smart Retail, Daoxiangcun has achieved over 99.8% accuracy in purchase and sales. Yonyou will continue to upgrade and optimize the products and to support the digital development of traditional brands.
YOUR IDEAL SOLUTION: SMART RETAIL + U8
U8 O2O E-commerce: Interface with cross-border e-commerce marketplaces, payment platform, warehousing, and logistics platforms
U8 Membership Programme: Maintain a centralized control over membership management and reward system
Smart Retail: Upgrade the customer management, product management, and customer experience
PRODUCT KEY FEATURES:
1. Flexible Payment Methods: Cash, WeChat, Alipay, UnionPay card, etc, a variety of payment methods can be arbitrarily selected.
2. Unified Management of Products: Centralize the product management in online and offline stores to improve the daily operation efficiency.
3. Multi-dimensional pricing: Support differentiated pricing in different regions, members and stores, and deliver them to store execution in one-stop.
4. Diverse Promotion Methods: Provide discounts, gifts, packages and other promotional methods etc, flexible promotion settings and accurate processing.
5. Omnichannel membership management: unified membership management in malls, marketplaces, and physical stores.
6. Social Platform Management: Share the latest news and promotions through Wechat and other social platforms.
7. Hardware Intelligence: Support shopping guide robots, visual recognition systems, smart shopping guides, smart member recognition system.
8. Seamless docking with ERP: seamlessly interface with yonyou NC and U8 to realize retail, supply chain and financial integration management.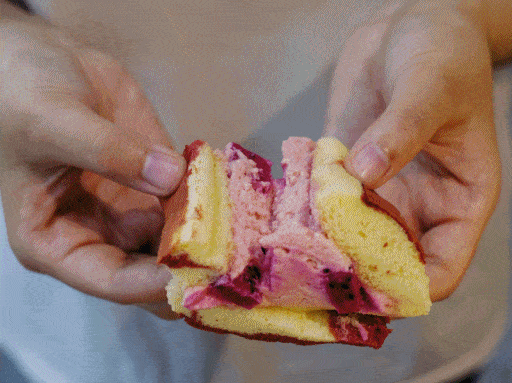 DAOXIANGCUN: SMART RETAIL PRACTICES
1. Digital Store: Transform traditional physical store to an effective and efficient e-commerce
2. Socialized Operation with WeChat Account: Practice Word-of-Mouth Marketing to expand the customer base
3. Online and offline Integration
4. AI Marketing: Predict customer needs with big data and AI technology