Construction Digitalisation Seminar, hosted by Yonyou Singapore and Singapore Business Federation, was held at SBF Building on October 14, 2019, attracting more than 100 industry insiders. During the event, Yonyou shared about digitalized construction solutions and our valued guest BHCC shared a live project case demo.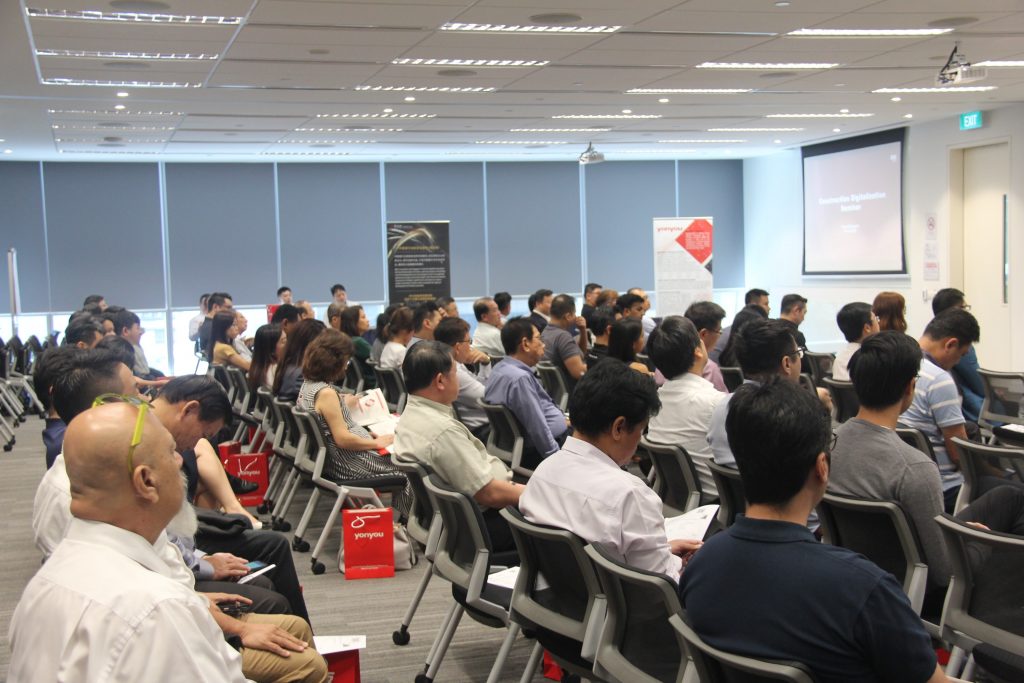 In recent years, the government has actively promoted the digitization of engineering supervision systems and encouraged contractors to use innovative technologies to enhance the supervision and efficiency. However, there are three major challenges in the construction industry:
1. Productivity and Profitability decrease because of shrinking profit margins and stagnant labor productivity
2. Skilled labor shortages result from skilled craftsmen's leaving
3. Slow adoption of digital technology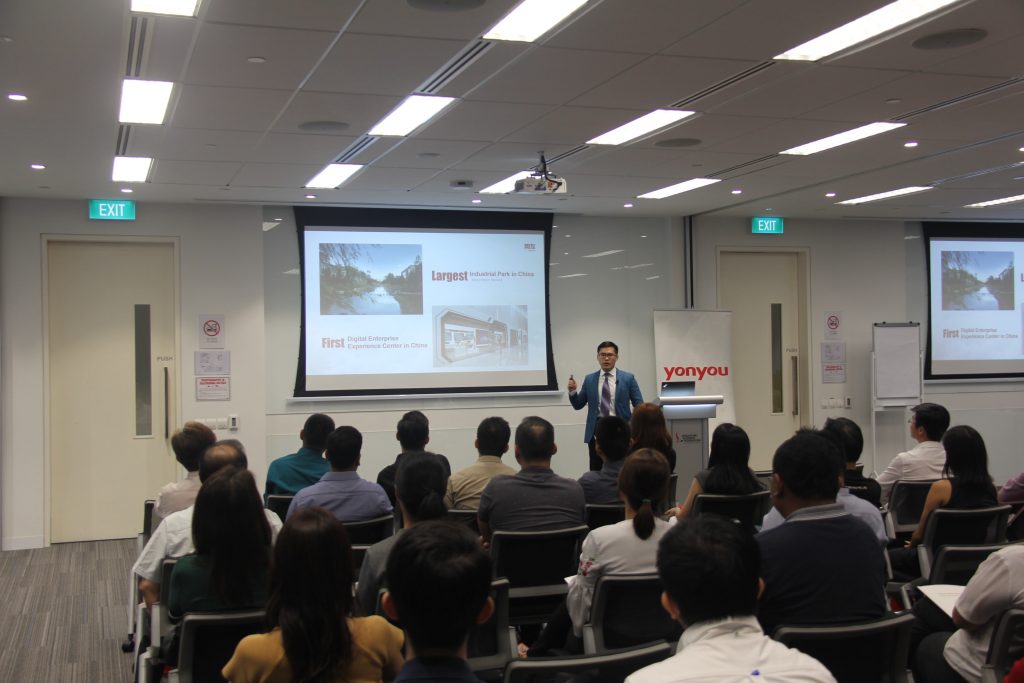 Yonyou Group attaches importance to the construction industry and provides customers with comprehensive and office automation solutions including supply chain management, project management, HR management, and admin management. In terms of value, seamless dissemination and information capture prevent data loss and resource wasting. What's more, the digitalization enables customers to develop micro-services on a platform, which can improve the overall productivity because of transparency and integration.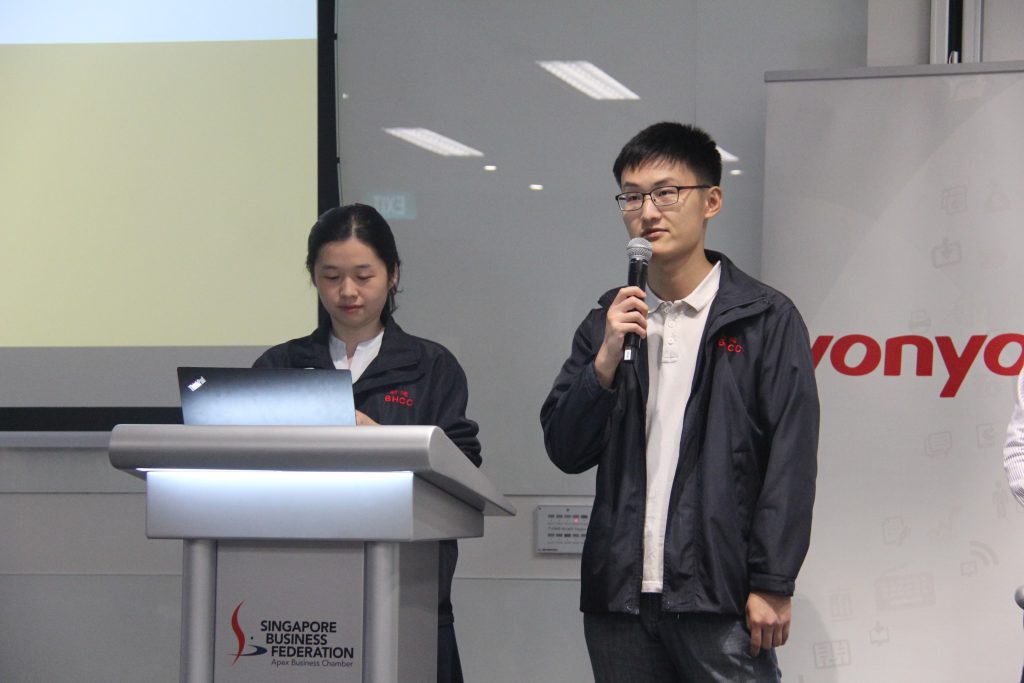 Then local A1 contractor BHCC share with audiences about their digitalization journey. Yonyou provides a full set of solutions for BHCC including asset management, internal management, PTW, document management, and stationery management. With these modules, BHCC maintains greater project transparency and collaboration to increase its productivity significantly.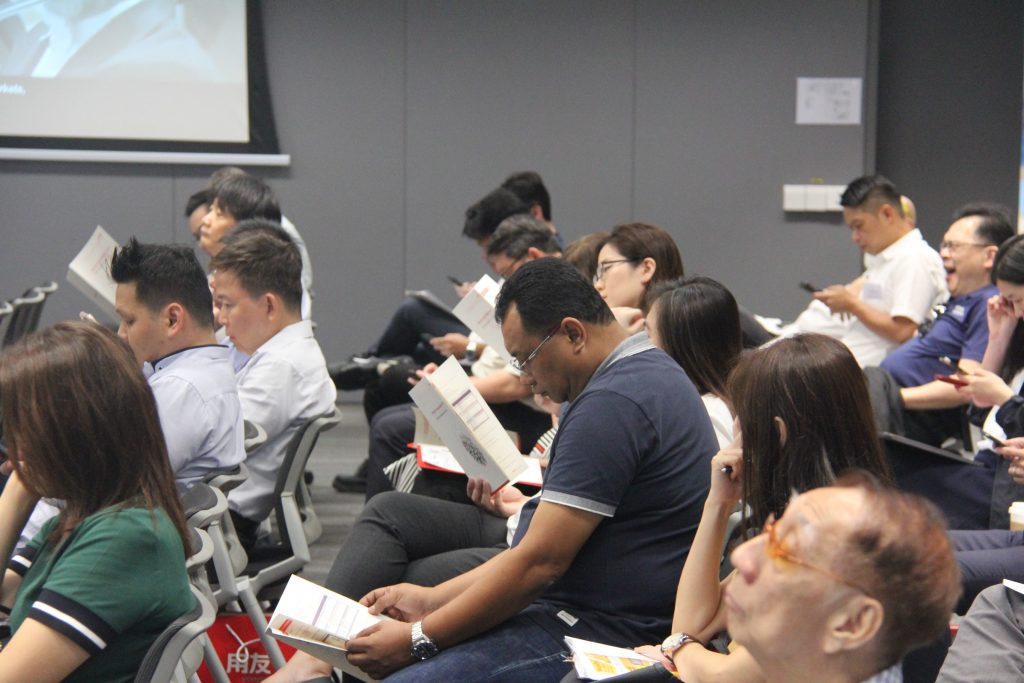 Yonyou believes that digital collaboration solutions will be the core direction for the future development of the construction industry. We look forward to continuing to work with all sectors to create value for merchants and witness the results of digital transformation.